The Main Gathering
The regular Sunday morning
Main Gathering
follows Dr. Emmons'
Coastal Classics 8:30am Gathering
. The Main Gathering at Coastal Christian is casual and relaxed. Join us as we exalt the Lord our God with worship, prayer, and a Biblical message. We welcome you as our guest and want you to be comfortable. You will see some dressed in suits and others in jeans and t-shirts. We invite you to enjoy a delicious cup of coffee and some tasty baked goodies as you fellowship with us. The Main Gathering is about 75 minutes in length. The worship music is modern, without forgetting some of the classics. Lyrics are projected onto a screen so the congregation can sing along. After worship, Pastor Matt Stokes shares from the Bible, integrating the whole counsel of Scripture while going verse-by-verse, chapter-by-chapter, revealing practical applications for your daily life.
About the Pastor
Born and raised in Philadelphia,
Pastor Matt Stokes
felt the call of God on his life at a very early age. He attended Liberty University during his first year of college and then transferred to Philadelphia Biblical University (now Cairn University) to take courses with a deeper concentration on doctrine and theology. He graduated from PBU in the spring of 1994.
Pastor Matt began his theological vocation serving with Calvary Chapel of Philadelphia in various roles, including Junior High and Sr. High School teacher, worship leader, and hospital visitation/pastoral care leader. He also started assisting law enforcement services as a police chaplain in Philadelphia in 2001.
Responding to the direction of his senior pastor in 2003, Matt, with his wife Laura, took over the leadership of a small Bible study of just 12 people, held in a sandwich shop in downtown Ocean City. Their first Sunday service took place on June 22, 2003, with 50 people in attendance. The church Pastor Stokes founded from those humble beginnings has multiplied and outgrown two buildings with weekly attendance numbers of nearly 2,000. After 20 years of growth, Pastor Matt Stokes has expanded into Somers Point, while a former junior pastor is running the Ocean City facility.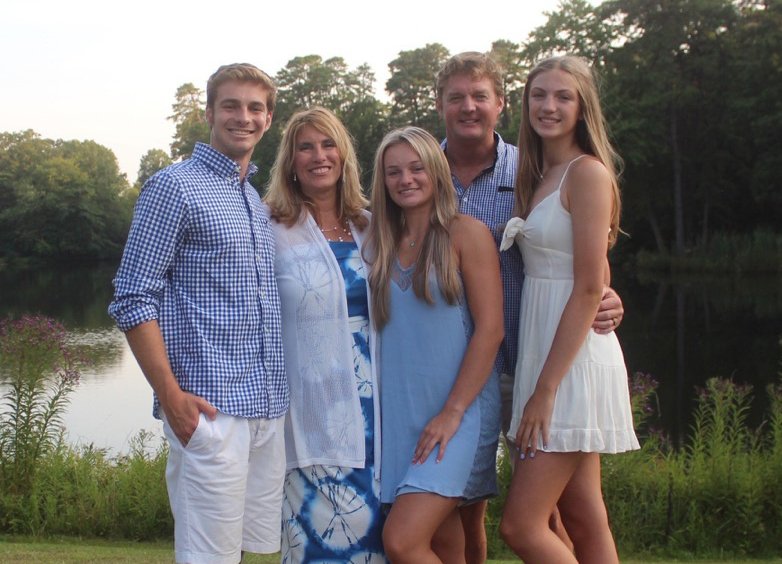 Pastor Matt has a passion for sharing the gospel of Jesus Christ. In addition to serving as the Lead Pastor at Coastal Christian in Somers Point, he serves as a police chaplain for the Atlantic County Sheriff's Department. Pastor Matt has gone on mission trips and spoken internationally in nations like Guatemala, India, and South Africa. He enjoys connecting with people worldwide as he shares live messages of God's hope on social media.
Pastor Matt and his lovely wife Laura have been married for 27 years and have three wonderful children, Jesse, Kelly, and Sydney. Jesse serves at Coastal Christian in Somers Point, overseeing the Abide youth ministry. Pastor Matt and Laura enjoy sharing the love of God with others. They appreciate spending time at the beach, enjoying good food, and making memories with family and friends.