Coastal Classics Gathering
The
Coastal Classics 8:30am Gathering
precedes the
Main Gathering
. Coastal Classics is an intimate, less formal gathering. The worship music is hymn-based, and the smaller-sized meeting typically involves up to 50 people.
Dr. Dick Emmons
shares a Biblical message using a down-to-earth teaching style as he invites questions and participation from the group.
About the Pastor
As a young couple, Pastor Dick Emmons and his wife Fran, set a life-long goal to live for Jesus. They both graduated from the Philadelphia College of Bible with BS degrees. Next, they moved to Dallas Seminary, where Pastor Dick Emmons received the ThM in Bible Exposition while Fran taught school. Eventually, Pastor Dick Emmons earned a PhD in Systematic Theology at Westminster Seminary in Philadelphia, PA. Upon retirement from Cairn University, Dr. Dick Emmons was honored with the title of Professor Emeritus.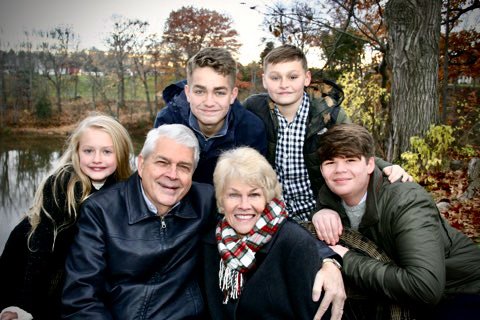 Dr. Emmons served as Professor of Bible and Doctrine at Alma Mater, now Cairn University, for 31 years, which he attributes to deepening his intellect and faith. He also served as senior pastor in three different churches in New York, California, and Hamilton, New Jersey, which deepened a profound dependence on the Lord.
Pastor Emmons and Fran treasure their close-knit family. Their son Daniel is a worship leader, active at The Bridge Church in Hamilton, NJ, and the father of Malachi (17). Their son David serves as senior pastor at Grace Bible Church in Newfane, NY. David's family includes his wonderful wife Makenzie, and their three active and fun-loving children, Luke (16), Jack (12), and Mercy (9). Pastor Dick and Fran's favorite times are vacations with all of them!
Dr. Dick Emmons - "It is a joy to be ministering at Coastal with our Lead Pastor, my former student, Pastor Matt Stokes."